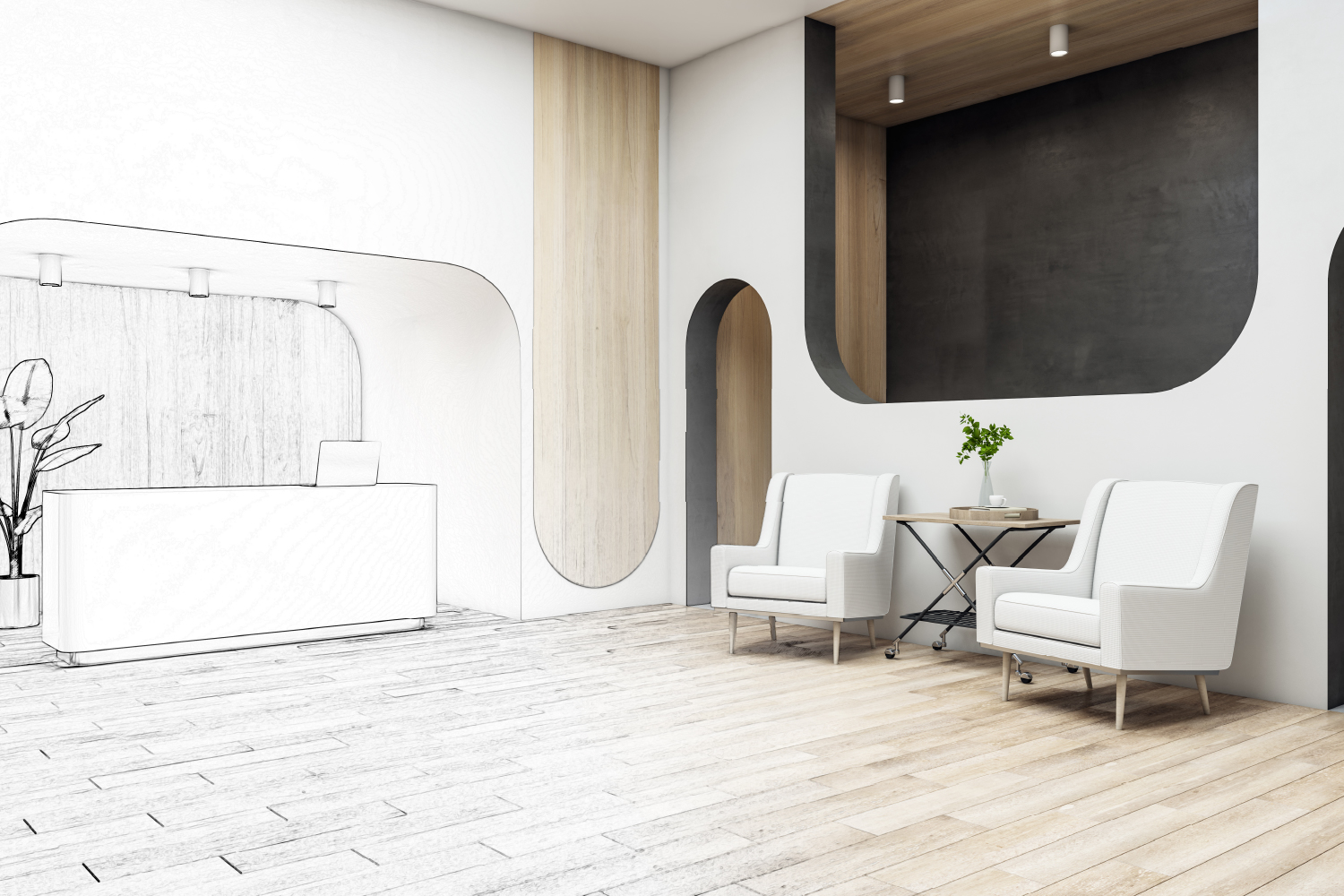 How to Plan and Execute a Successful Hotel Refurbishment While Minimizing Disruption
Regular refurbishments in the hotel and hospitality industry are a common occurrence and a necessary part of the cycle for establishments. Refurbishments offer the opportunity to revitalize properties and breathe new life into common areas and guest rooms, enhancing the guest experience and keeping up to date with industry trends. In the fast-moving hotel and hospitality market of Dubai and the UAE, refurbishments are particularly important as new and fresh experiences open regularly and properties compete for ever-more discerning guests.
However, one critical aspect that often causes concern is the potential disruption to guests and operations during the renovation process. Property managers must strike a delicate balance between making renovations, minimizing inconvenience to guests, and reducing the amount of time that spaces are out of use and therefore not generating income.
In this article, we will explore some strategies to plan and carry out a successful refurbishment project whilst keeping disruption to a minimum.
Define a Clear Project Scope
Begin by clearly defining the scope of your hotel refurbishment project. Determine which areas require renovation, such as guest rooms, public spaces, or restaurants, and establish specific goals and objectives. This will help you create a detailed plan, allocate resources effectively and ensure that refurbishments in different areas of the property don't overlap and risk causing extra disruption to guests.
Engage With an Experienced Designer
After you have clearly defined the area to be refurbished. This is the time to engage with an experienced hotel space designer to bring your project to life. With a full brief, a good designer can provide all the details you need to complete the transformation including furniture, color palate, and accessories. The designer can either be an in-house employee of the hotel or establishment who is already familiar with the brand and the aesthetic or an external agency who can bring their own design flair to the project. They can also produce the detailed BOQ (Bill of Quantities) that you will require to move on to the next stages.
Develop a Comprehensive Project Timeline
Creating a well-structured timeline is crucial for minimizing disruption during a hotel refurbishment. Break down the project into manageable phases, ensuring that each phase has a realistic timeframe. Consider factors such as peak seasons, guest occupancy, and operational requirements to strategically schedule the refurbishment stages, ensuring minimal disturbance to guests.
Choose High Quality, Versatile Furniture For Your Project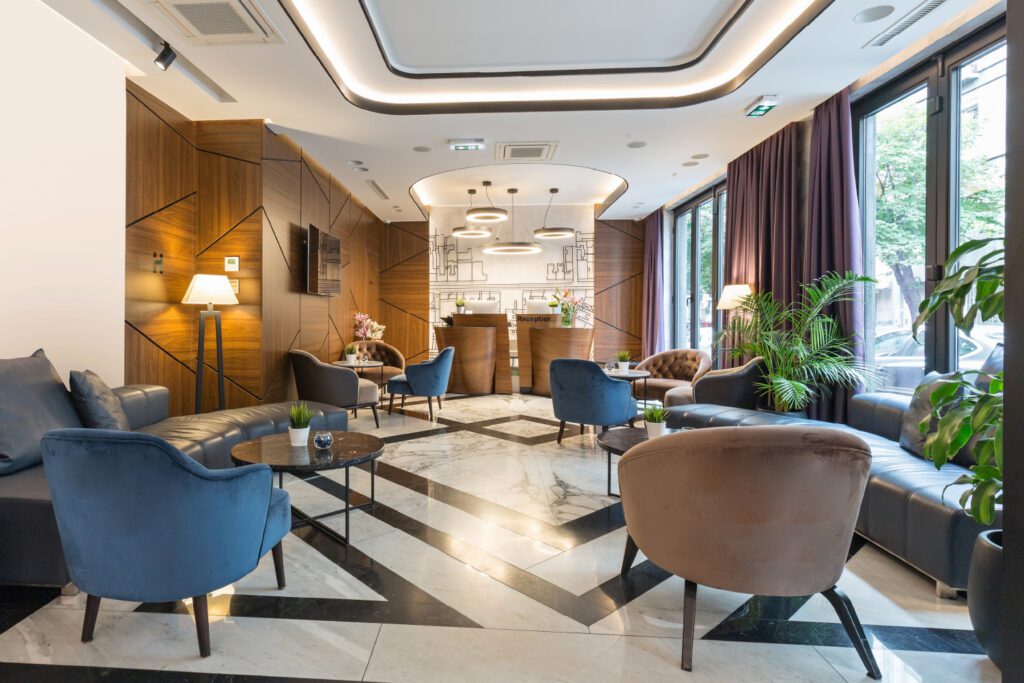 Selecting the right furniture for your project is key. To project the right image to your guests, furniture needs to be high-quality, robust enough to stand up to the rigors of a high-traffic environment, and versatile enough to be used in different environments so that it can be used in future refurbishment projects. Choosing a hotel furniture manufacturer with experience in the region can help in making the right choice.
Collaborate with Expert Hospitality Refurbishment Partners
Seek the assistance of experienced hospitality refurbishment professionals, including a reputable furniture manufacturer. Partnering with experts who understand the unique requirements of the hospitality industry will provide valuable insights and ensure the successful execution of your project. They can assist in selecting durable and aesthetically pleasing furniture solutions that align with your design vision and budget.
Communicate Proactively with Guests and Staff
Maintaining open and transparent communication with guests and staff members is essential for minimizing disruption during a refurbishment. Inform guests about the ongoing work in advance through various channels, such as email, social media, and on-site signage. Provide updates on the progress and any changes to services or facilities, ensuring their comfort and satisfaction throughout the process.
Implement Phased Approach and Temporary Solutions
To minimize disruption, consider implementing a phased approach to the refurbishment process. By focusing on one area at a time, you can relocate guests and operations to unaffected spaces within the hotel. Additionally, consider incorporating temporary solutions, such as modular furniture or temporary partitions, to maintain functionality while specific areas are under renovation. This approach will allow you to provide uninterrupted service to guests while still achieving your refurbishment goals.
Conclusion
By following these essential steps and partnering with reliable professionals, you can successfully plan and execute a hospitality refurbishment in the UAE while minimizing disruption. Taking a strategic approach and prioritizing guest satisfaction will help ensure a smooth and successful renovation project for your hotel.
To talk to Royse about how we can help make your refurbishment project with our locally-made, high-quality furniture, contact us today