Specialists At Work:
Royse Furniture
Royse Furniture are experts in the production of stylish, high-quality, sustainable furniture for hotels, resorts, restaurants, bars and outdoor spaces in the region's hospitality industry. We have been the UAE's largest loose furniture manufacturer and exporter for more than three decades.
At Royse, we create modern, bespoke furniture designs that can be used in hospitality projects of any size across the UAE and GCC. Our projects are a huge source of pride for us and we have built an unrivalled reputation for building, supplying, delivering and installing high-quality loose furniture across the region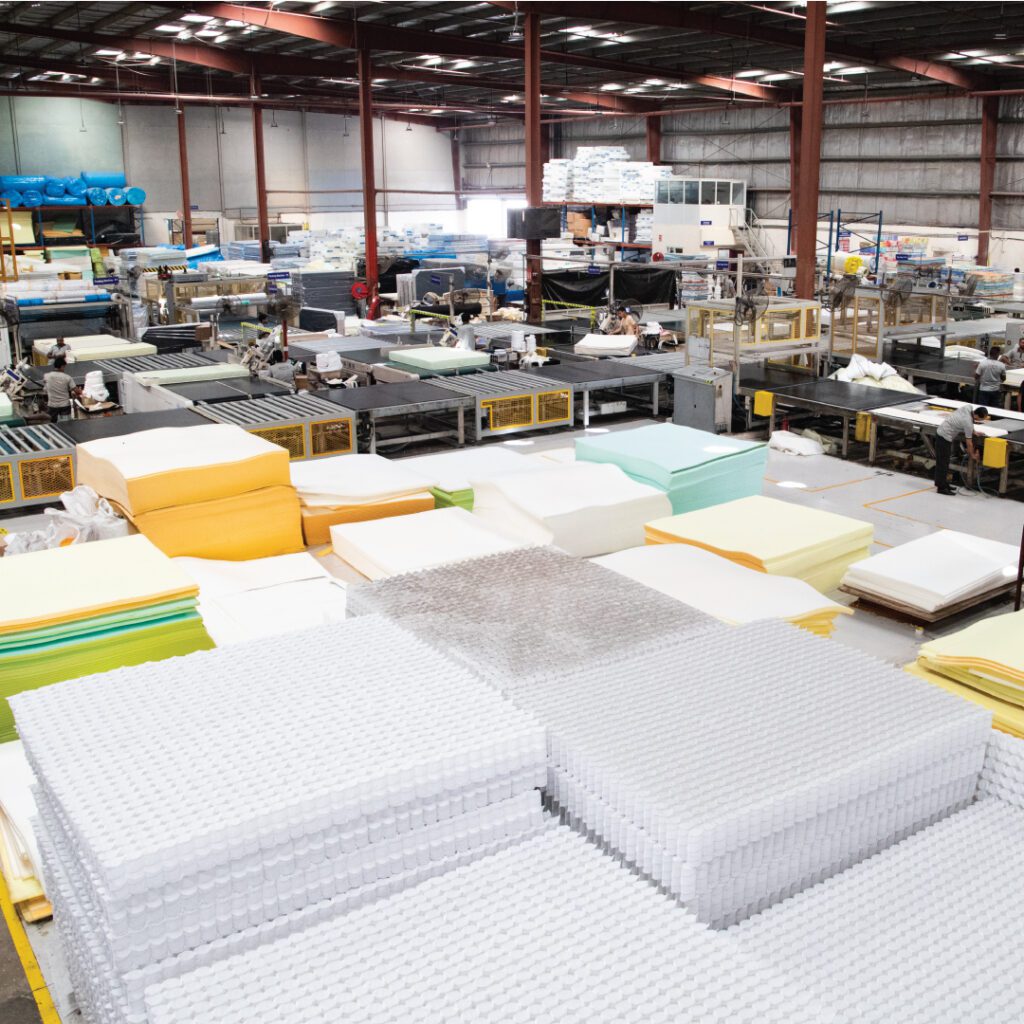 The events of our long and varied history have all been important steps along the path to where we find ourselves today: The largest loose furniture suppliers in the UAE.
1996
Forming Royse
Establishment of the
Royse Group in Dubai, UAE
1997
Increasing Foam Production Capacity
Establishment of the Foam
Factory + Operational
expansion with backward
vertical integration
1998
Global Expansion
Setting up offices in Oman, India and China to establish Royse across continents.
1999
Tape Mattress Launch
Increasing our product line with Tape Mattress production ane distribution.
2009
Largest Manufacturer in UAE for Foam and Furniture.
New plant with 215,000sq.
ft. Royse becomes the largest
manufacturer of Foam & Furniture in UAE.
2012
Entering Joinery
Started joinery having
100 K Sq.ft. factory
exclusively for projects
2013
Non-Woven Fabric Brings Up The Operational Expansion
Operational expansion with
forward vertical integration,
where manufacturing of
'Non-Woven Fabric'.
2016
Going Premium
Launch of the premium
bedding product range
2020
CNC Revolution
Setup of CNC machine for
cutting dirent types of fabrics
2021
Metal, Upholstery and Wooden Furniture Are Here To Stay
Acquired state of the art furniture factory spread over 1 Million Sq.ft for metal, upholstery & wooden furniture